About Nick Rail Music
Nick Rail Music was established in 1986 in Santa Barbara, California. The owner and founder was Nick Rail, a band technician, who wanted to better serve the local school communities than what the current music stores had to offer. Over the next three decades, his single location expanded into six retail locations throughout Southern California. Each location is equipped with lesson studios, a full band repair shop, and a designated Educational Sales Representative whose primary task is to service local school programs.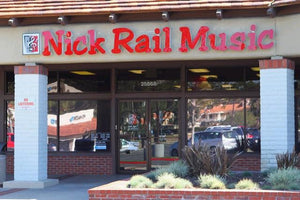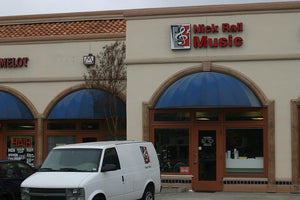 In 2019, Nick Rail sold the business to Laura Penrose. Since the sale of the business, Laura has opened a seventh location called Penrose Strings by Nick Rail Music, an exclusive orchestral strings shop.
Laura and her husband, Tom, who is Vice President and Director of Operations, continue to grow and improve upon the foundation Nick Rail started over 35 years ago.
Nick Rail Music is a NAMM Top 100 Dealer and is recognized as being California's premier school music dealer. Nick Rail Music also works with school districts from across the country to help build their school music programs with the appropriate products and supplies that fit within their budget.
What's it like being a JP Dealer?
"Nick Rail Music primarily focuses on school music programs, by working with both educators and parents. They submit bids nationally and have sold to schools in 46/50 states, Canada, and even some countries in South America. John Packer has been a valuable asset in these relationships as we can be confident schools are purchasing a quality product at an affordable price. One of the benefits of working with John Packer instruments, as well, is their ability to be easily repaired, should something happen to the instrument while being used in a classroom setting. Our top sellers have been the large low brass instruments: euphoniums, baritones, etc.
"We are confident that John Packer will continue to be a strong seller in the school music market and look forward to continuing our relationship for many years to come."
Laura PenroseNick Rail Music
What do we say?
"We first started working with Nick Rail music under its then director of sales Gary Francisco along with the owner Nick Rail. Our partnership with the company has grown from strength to strength over the many years since and we are looking forward to building that relationship further with the new owner Laura Penrose. Laura has a huge amount of drive and energy and the future looks very bright for this stalwart Californian chain of stores."
Rob Hanson
JPMI Director