About Bandwagon Music & Repair
Started by former music teachers, Linden and Jennifer Lantz, Bandwagon Music & Repair has been serving Nashville as an all-in-one family music store since 2016. Beginning as an instrument repair from the garage it now encompasses a full brick and mortar premises that offers new and used instruments and accessories, instrument rentals, music lessons and  in-house repair on practically all instruments.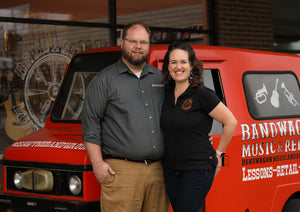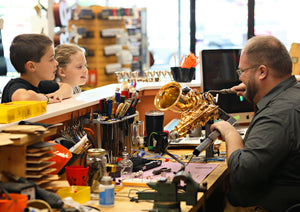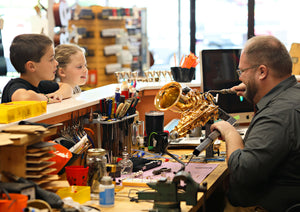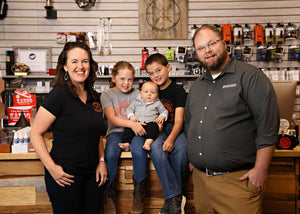 A recognised company
Bandwagon was honored to win Synchrony Financial's Small Business of the Year award in 2018, and has been named as one of NAMM's Top 100 Music Stores in the world for 2019 and 2020.
Something they really pride themselves on, however, are the many students and directors they serve in band programs throughout Middle TN with everything from repair to painting the band room and even delivering popsicles during marching band practice.
What's it like being a JP Dealer?
"Bandwagon is proud to carry John Packer products as well as serve as an authorized John Packer repair center. We have seen great success with JP Musical Instruments for both school programs and individuals. The quality of the instruments combined with the affordable prices make them hard to beat with other brands on the market.
"Plus, working with the team at John Packer has been a dream; everyone at the company is friendly, helpful and very personable. It's no wonder they won the Queen's honors. Bandwagon has tripled the amount of John Packer Musical Instruments they carry in the last two years because the demand keeps growing, and we do not see any reason why that trend will not continue." 
Linden LantzBandwagon Music and Repair
What do we say?
"Bandwagon Music and Repair are a perfect example of what a local music shop should aspire to be.With a major focus and customer service and repairs we truly have a great partnership with this still fairly new dealer. We are honoured that Bandwagon has chosen to go on this journey with us and we are looking forward to a long and productive future together."
Rob Hanson
JPMI Director