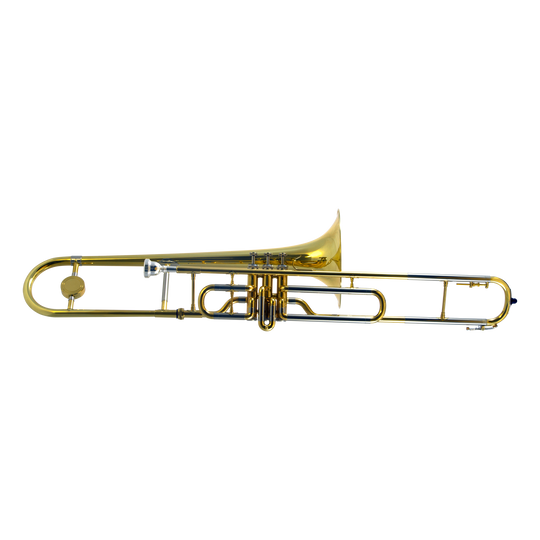 If you are a valve player but want to add the trombone to your arsenal, then a valve trombone can be a very handy addition.
Perhaps you're a trumpet teacher and could use this in trombone lessons to help pupils focus on the sound? Or you play in a pit and space is limited? Regardless of your reason, the JP134 is an eye-catching trombone that is guaranteed to turn heads and be a fun addition to your instrument collection.
 
Our John Packer JP134 plays in the key of C and has three piston valves, a .12.30mm bore, an 8" bell and one waterkey.
We also have a Bb Valve Trombone. Find out more about the JP135 here
---